HU
EN
RS
ABOUT US
Products
Durability and Guarantee
Contractors
Houses and Models
CONTACT
WYW BLOCK ZRT. - About us
WYW BLOCK Zrt produces light concrete dividing walls, CEMEXA bricks, roof structures and steel profiles for energy efficient building structures. We have set up a demo center of 800 m2, where contractors can get to know the methods of using polystyrene light concrete.
This way they can apply it properly during their work for instance, in many construction projects, insulation, fire protection, renovation of detached and attached houses, community buildings (nurseries, schools, gyms, etc.), agricultural buildings (refrigerated storage, animal husbandry facilities, etc.). The activities in the factory include R&D and innovation. We are looking for new, Eco-friendly and energy saving solutions, for example, production of construction material from recycled waste (plastic, EPS). To apply polystyrene light concrete in construction technologies, we need professional structure planning. We are constantly improving the planning solutions.
In addition to material production, training, R&D and structure planning, our company sells production lines and production know-how related to the technology outside Hungary.
We hereby inform our Dear Customers that WYW BLOCK Zrt. markets the WYW BLOCK Optimum and Green "brick" masonry unit 30 and 38 products under the CEMEXA brand name as well.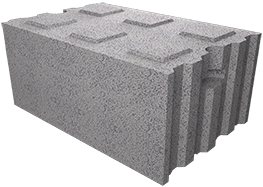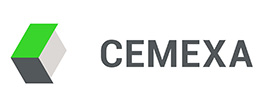 Features of polystyrene light concrete
Energy-saving - Our construction materials can be used to build energy-saving buildings (to achieve a
certain energy rating ask for the help of a building energetics expert). What's more, energy efficiency plays an important role in our production, too.
Durable - The durability of polystyrene light concrete rivals that of conventional concrete.
Eco-friendly - Polystyrene light concrete is Eco-friendly both in production and
application, any waste created is reusable.
Healthy - polystyrene concrete provides thermal bridge free insulation, which prevents
mold growth.
Excellent fire safety - The 41 cm thick wall, made with steel load-bearing structure and with the proper plaster, can achieve A1 fire safety classification, it is able to hold back fires burning at 1 000 °C for 240 minutes.
The manufacturer of the construction set required for Löglen technology is WYW Block Zrt.,
the NMÉ numbered: A-51/2014, Product Conformity Certificates: 20-CPR-55-(C-31/2014),
20-CPR-56-(C-31/2014) can be viewed at www.emi.hu website.
Löglen construction technology is under definitive patent protection (application no.: P0800701, reg. no.: 228967), which can be viewed on the website of the Hungarian Intellectual Property Office (www.sztnh.gov.hu/en).